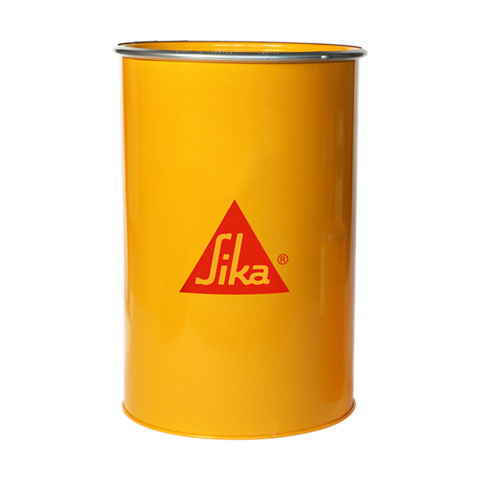 High performance pressure sensitive hot melt with high surface tack
SikaMelt®-285 HT is a multipurpose pressure sensitive hot melt adhesive based on thermoplastic rubber for a wide range of applications. SikaMelt®-285 HT has a very high tack and exhibits a strong initial adhesion directly after lamination.  
Good tack
High peel strength
High cohesion at elevated temperature
PRODUCT BENEFITS
Good tack
High peel strength
High cohesion at elevated temperature
Areas of Application
SikaMelt®-285 HT is suitable to be applied to papers, films and metal foils, textiles, foams and a wide variety of other materials.
SikaMelt®-285 HT is not to be used on substrates containing monomeric plasticizer.
This product is suitable for experienced professional users only. Tests with actual substrates and conditions have to be performed ensuring adhesion and material compatibility.  
Product Details
Typical Product Data
Chemical base

Thermoplastic rubber

Color (CQP001-1)

Light honey color, clear or opaque

Cure mechanism

Physical hardening

Density

0.96 kg/l

Viscosity (by Brookfield)

at 190 °C

9 000 mPa∙s

Softening temperature (CQP538-5)

130 °C

Application temperature

 

short term max. 1 h

160 – 190 °C

200 °C A

SAFT (CQP560-1)

90 °C

Peel strength (CQP568-1)

30 N/25 mm B

Shelf life

24 months
| | | |
| --- | --- | --- |
| CQP = Corporate Quality Procedure | A) only valid for nozzle | B) 23 °C / 50 % r. h. |
Technical Information
CURE MECHANISM
SikaMelt®-285 HT is a physically hardening adhesive.
CHEMICAL RESISTANCE
SikaMelt®-285 HT is resistant to aqueous surfactant, weak acids and caustic solutions.
The chemical resistance is influenced by several factors such as chemical composition, concentration, period of exposure and temperature. Therefore a project related testing in case of chemical or thermal exposure is required.
Application
Application Information
Surface preparation
Surfaces must be clean, dry and free from grease, oil and dust.
Based on the surface and type of material, a physical or chemical pre-treatment might be required. Type of pre-treatment must be determined by preliminary tests.
Application
With adequate processing equipment SikaMelt®-285 HT can be applied directly or by transfer method. It can be applied as film, dot, bead or spray application. For automated applications a suitable filter system is required.
Due to the better adhesion performance the direct method is usually chosen whenever possible. The transfer method is often used in combination with substrates that are porous and absorbing such as foams or when they are sensitive to high temperature such as thin PE films. To protect the adhesive surface against dust, light and oxygen it is necessary to cover the adhesive film with silicone coated paper or foil.
To meet the required application properties the adhesive viscosity can be adjusted by adapting the application temperature (see diagram 1).


Diagram 1: Viscosity as function of temperature 
During breaks SikaMelt®-285 HT is to be processed as follows:
For breaks ≥ 1 h the heating needs to be lowered to 80 °C and for breaks ≥ 4 h the heating needs to be switched off.
To ensure a constant quality during the whole production process it is recommended to protect the adhesive in the melting tank with nitrogen or carbon dioxide (to avoid possible reaction of the product with oxygen).
For advice on selecting and setting up suitable processing equipment contact the System Engineering Department of Sika Industry.
Removal
SikaMelt®-285 HT may be removed from tools and equipment with Sika® Remover-208 or another suitable solvent.
Hands and exposed skin have to be washed immediately using hand wipes such as Sika® Cleaner-350H or a suitable industrial hand cleaner and water.
Do not use solvents on skin.
STORAGE CONDITIONS
SikaMelt®-285 HT has to be stored at temperature below 40 °C in a dry place.
For transportation purposes, the storage temperature can be exceeded for a period of max. 4 weeks up to 60 °C.