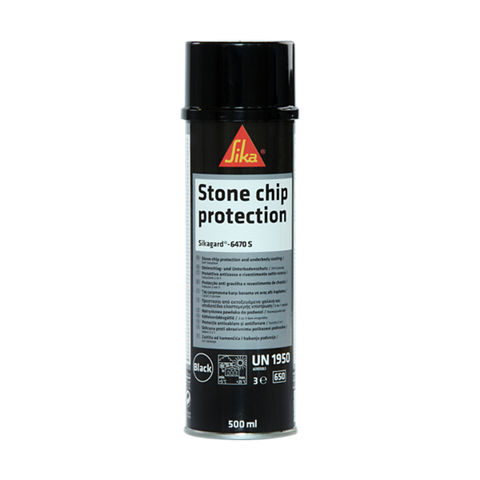 Sprayable fast curing stone chip protection coating in aerosol can
Sikagard®-6470 S is a fast-drying, rubber-based quick repair protective coating in an aerosol can with very good rust proofing and sound deadening properties. It is suitable for an effective protection against stone chip impacts to the vehicle body and convinces with an outstanding final performance. Thanks to its very good application properties, original textures can easily be reproduced.
Sikagard®-6470 S shows best in class over paintability performance especially with water based paint systems. A tough coating remains after drying, protecting metal from impacts and corrosion.  
Shake and Spray - equipment independent
Easy reproduction of original textures with no running or dripping
Enhanced abrasion, impact and road salt resistance
Excellent adhesion performance to a wide variety of substrates
Great acoustic and damping properties
No running or dripping
Remains flexible when dry
Outstanding low temperature behavior
Very fast drying
Quickly over paintable